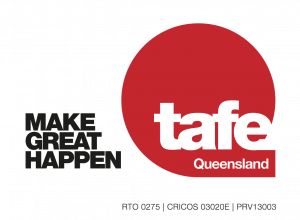 The Navigating the NDIS for the Psychosocial Workforce Micro-credential Pilot is a project initiative currently being delivered for the NTSSS Employment Pathway Program. 
Following the Community Mental Health Workforce Project completed in July 2021 by Queensland Alliance for Mental Health (QAMH), it was identified as critical for purpose-built training to respond to workforce gaps and needs in NDIS psychosocial personnel and the wider community mental health workforce.
An Industry-tailored solution
The Navigating the NDIS for the Psychosocial Workforce Micro-Credential Pilot will be developed and delivered by TAFE Queensland in partnership with QAMH and existing workers delivering NDIS psychosocial supports.
It will be available to formally and non-formally trained and qualified personnel in the sector and provides a flexible, quality training program that can be leveraged to progress further formal qualifications.
This micro-credential will address the following knowledge areas for workers:
An understanding of mental illness
Recovery-focussed practice in the NDIS
Trauma-informed care
For more information about this project contact TAFE Queensland Project Lead Tracey Singh.
Date published
September 28, 2021