27 Best Kids Movies Coming to Theaters in 2019
This is it: The big one. Kids have been clamoring for six years to see a Frozen sequel, and if you've been waiting to watch at home your patience is finally being rewarded — the Walt Disney Company recently announced that they're making the film available on its streaming service, Disney+, three month ahead of schedule to give families "some fun and joy during this challenging period."
25 Kids' Movies Coming out in 2019 That Are Worth a Trip to the Theater
Alert, alert! Elsa returns to the big screen in November!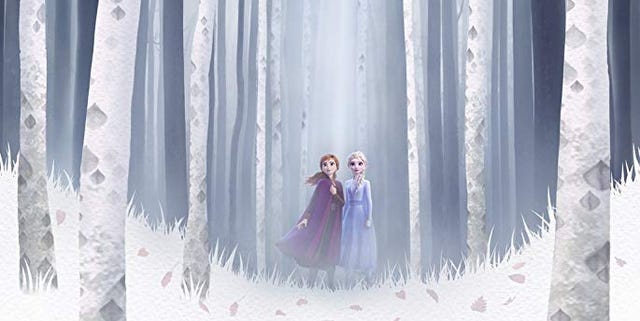 There's nothing more fun than family movie night at the theater. And children — not to mention parents — are in luck in 2019, because there are a lot of exciting kids' movies in the lineup. For starters, there are so many favorites who are returning to the big screen for more adventures: Get excited for new Star Wars, another go-round with the furious avians of Angry Birds, and, of course, the long-awaited sequel to Frozen.
In our guide, which is listed in the order in which the movies were released, you'll find new stories that include familiar faces. There's a meta Dora the Explorer movie that follows Dora through her teenage years, an animated version of The Addams Family that looks more like the old cartoons, and a big-screen movie adaptation of the musical Cats that seems almost like a fever dream. The brand new offerings are also exciting, like a movie based on Playmobil toys, two animated films about the search for a Yeti in the mountains of Tibet, and an animated adventure that has Will Smith as the voice of a super-spy who somehow gets turned into a pigeon. (Really!) Whatever your family favorite is, be it comedy, musicals, or thrilling capers, the rest of the year is packed with something you'll be able to watch together. And then, once 2019 is finished, we can all start looking forward to the best kids' movies of 2020.
Frozen II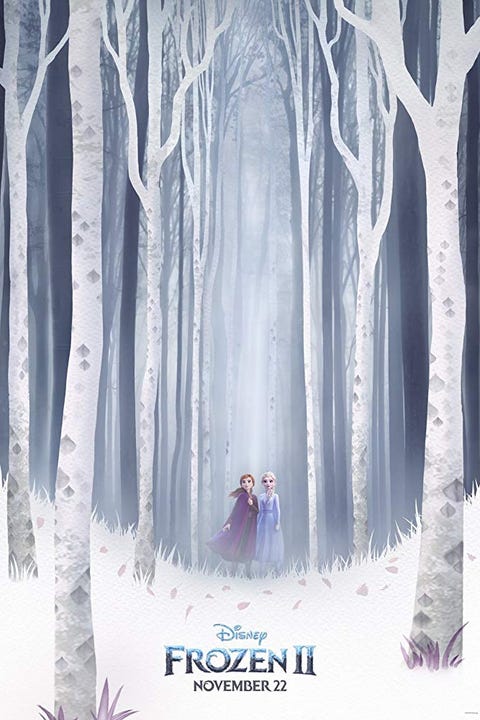 Disney
This is it: The big one. Kids have been clamoring for six years to see a Frozen sequel, and if you've been waiting to watch at home your patience is finally being rewarded — the Walt Disney Company recently announced that they're making the film available on its streaming service, Disney+, three month ahead of schedule to give families "some fun and joy during this challenging period."
The Kid Who Would Be King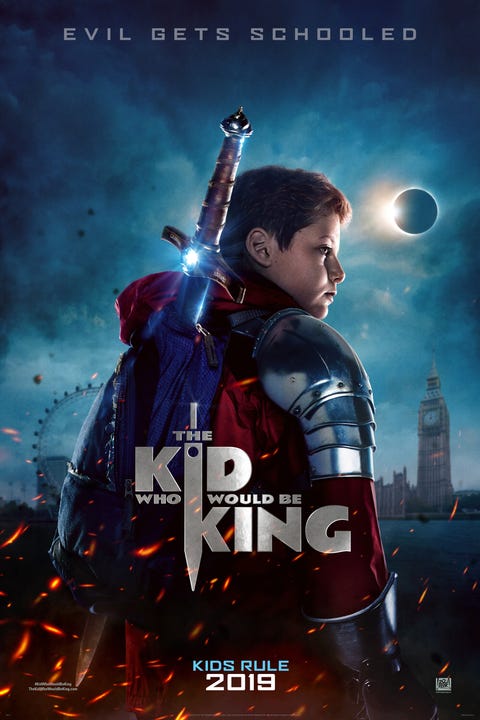 20th Century Studios
Arthurian legend gets a PG twist in this movie about a 12-year-old who unknowingly pulls the famed sword from the stone, setting him on a path to fight the evil Morgana. The fantasy/adventure comes from British director Joe Cornish, who garnered praise for his (not-for-kids) sci-fi movie Attack the Block.
27 Best Kids Movies Coming to Theaters in 2019
Plus, all the new releases you can already stream at home.
By Rebekah Lowin Updated: Oct 9, 2019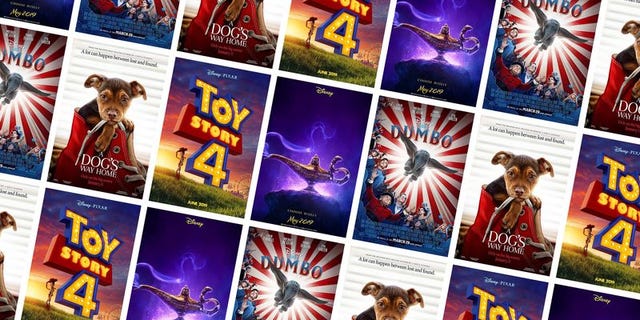 Last year brought so many fabulous kids' movies with it (Smallfoot, Christopher Robin, and Ant Man and the Wasp, to name just a few) that we couldn't possibly believe the new year could top it . But of course, it did! This year's had its own share of soon-to-be classics, and even the movies that haven't yet premiered have us excited.
Here, we've compiled a list of the best kids movies in 2019—both the ones you should be keeping an eye out for (Frozen II, anyone ?) , and the ones that have already made their debut and are just begging for you to stream at home (Abominable, for one !). Sure, they're kid-friendly, but most of these movies are suitable for the whole family—in fact, we'd be lying if we said we weren't just as impatient as our kids to get to the theater. From the Homeward Bound-like vibe of A Dog's Way Home (perfect for any dog lover!) to Christmas-themed movies to the throwback feels of the first-ever live-action Pokémon movie, each and every one of these flicks is jam-packed with nostalgia and adventure. Parents and kids alike will be clamoring to see these brand-new, animated and live-action films—in fact, you might even be more into the plots than they are.
Not sure what to get your kids for Christmas this year? A pair of movie tickets is a wonderful option—both as a stand-alone gift or as a fun stocking stuffer too. Click through, get inspired, and be sure to grab your tickets as soon as you're able!
Maleficent: Mistress of Evil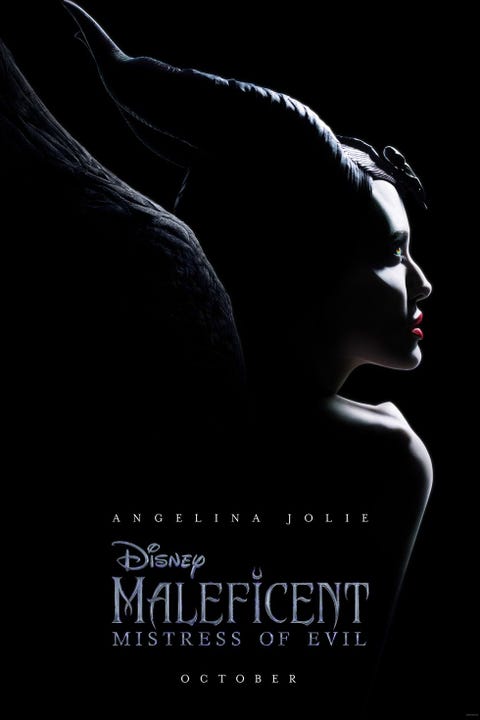 Disney
Release date: October 11, 2019
If you saw the first movie, you (and your kids) have probably been eagerly anticipating this sequel for quite some time. Well, Angelina Jolie will be back to answer your prayers—and then some—in this delightfully spooky sequel.
Cats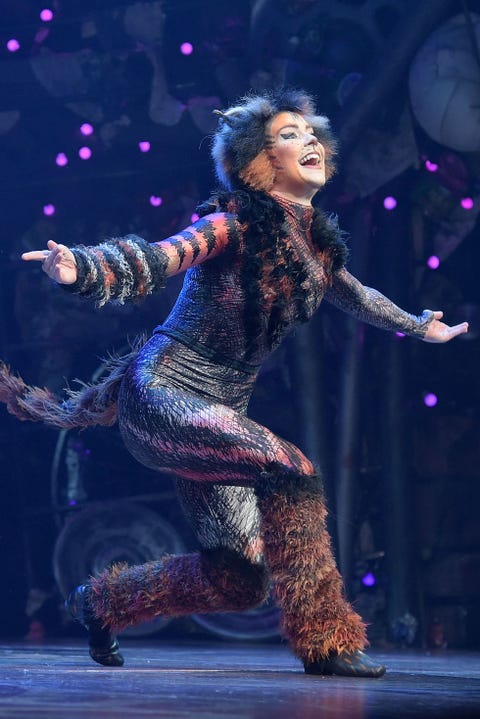 Getty Images / J. Kempin
Release date: December 20, 2019
That's right: There's a movie version of one of the longest-running Broadway musicals of all time coming this winter, and we are so here for it. Directed by Les Misérables' Tom Hooper, this film will feature choreography by Hamilton's Andy Blankenbuehler and feature the likes of Taylor Swift, Idris Elba, Jason Derulo, Rebel Wilson, and Jennifer Hudson.